Corey Steel was proud to receive the Technical Member Participation Award on October 8, 2022 at the 2022 Annual PMPA Meeting held in Tucson, AZ. Corey Steel has been a member of the PMPA for over 25 years and values the relationships built through this organization.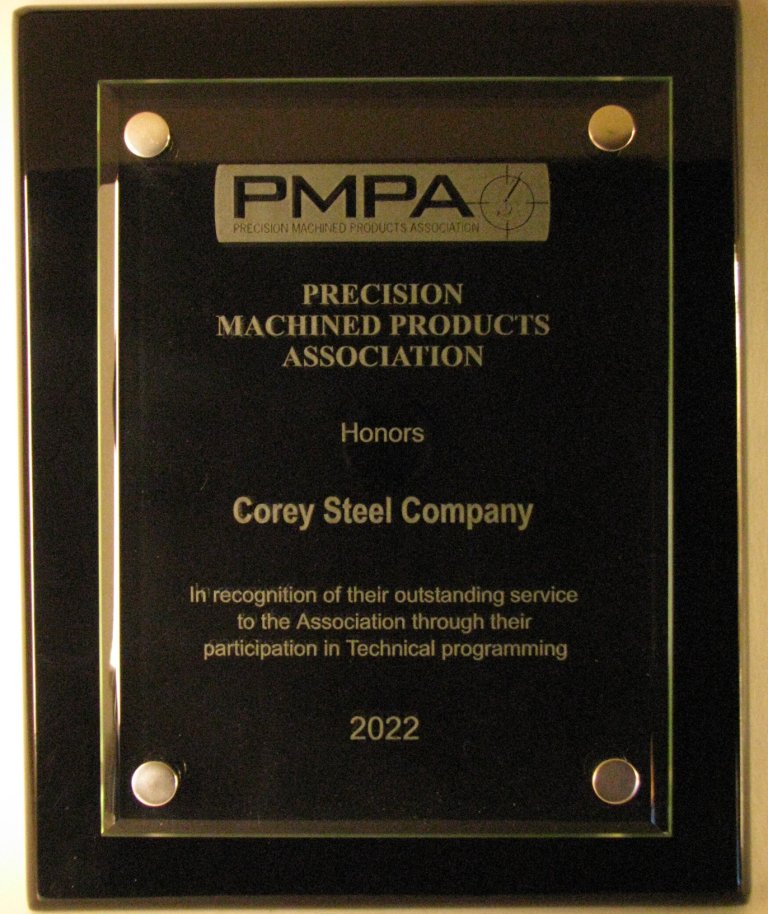 ---
As Featured on Manufacturing Marvels
The Corey Steel Company was recently featured on Manufacturing Marvels which airs on the Fox Business Network.   
Available in two formats:
Click on an icon below.
---
Articles reprinted from Production Machining Magazine:
Balancing Function and Cost in Part Design
Technical Member Profile: Corey Steel Company