Corey Steel Company has been meeting the increasingly complex needs of customers for over eighty years.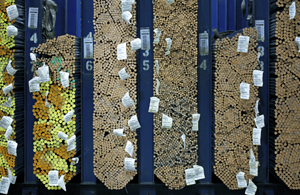 With one call to Corey, our customers can satisfy virtually all of their requirements for long products. Combining our years of manufacturing experience with our distribution expertise lets us offer an unparalleled array of products and services.
Our highly trained and veteran production workforce, using the most modern equipment, can satisfy the most demanding requirements in the cold finished steel bar marketplace. Whether it be cold drawn, turned or ground and polished, or any combination of these processes, Corey can make the product. We can also eddy current test for surface defects, chamfer and face bar ends, saw cut, or burnish material.  In short, Corey is a full line producer of the highest quality cold finished steel bars.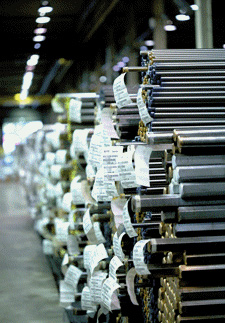 We have also been distributing metal products for eighty years. Today, we inventory a wide selection of sizes and grades of aluminum and copper alloy products. From cold finished aluminum grades like 2011-T3 to a RoHS compliant extruded product like 6462-T6511, Corey carries all the popular sizes and shapes. Customer specific aluminum profile shapes are also inventoried ready for shipment.
Our size coverage of CDA 36000 Free Cutting Brass is extensive and we also stock many sizes of High Leaded Brass and Leaded Nickel Silver.
Because we are both a manufacturer of highly engineered steel bars and a distributor of a full array of complementary metal products, we offer our customers a unique understanding of their demands for quality and service.